Exploring the Benefits and Challenges of Nearshoring
If you run a business, we are sure you are seeking ways to enhance operations while maintaining cost efficiency.
What are your options here?
In previous Nearshoring articles, we explained how finding a nearshoring partner that will meet your technical needs and streamline projects is a popular approach. And this is not a surprise because you get an opportunity to: 
leverage cost advantages,
expand talent pools, and
streamline your operations
7 years on nearshoring journey, many failures, and even more incredible stories motivated us to organize a Networking meetup on the topic in Gothenburg, our Sweden headquarters.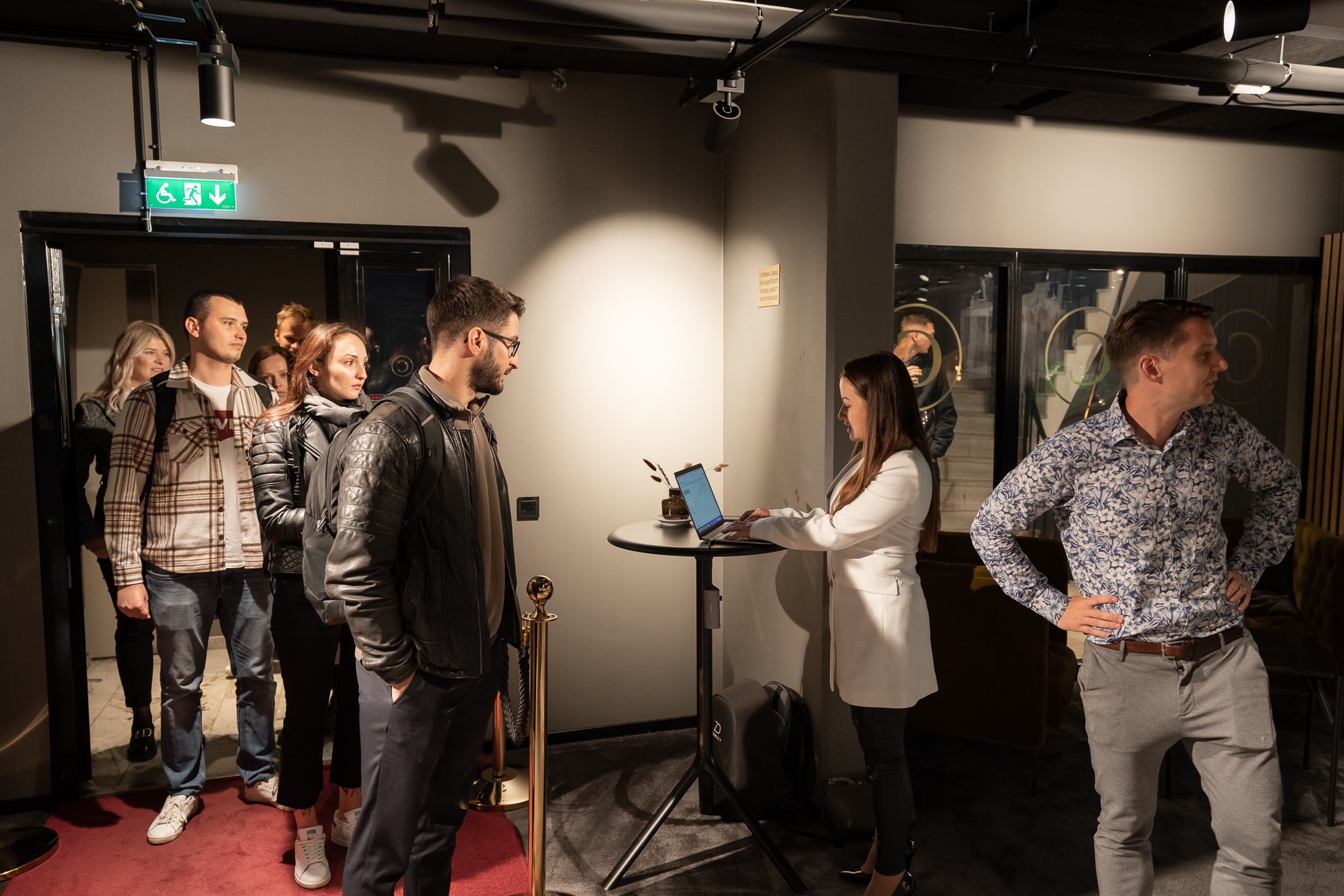 Our Co-founders Nikola Mirković and Senad Šantić shared their entrepreneurial story, insights into ZenDev as a nearshoring company and explained: 
What is nearshoring

Benefits of nearshore outsourcing

 
Challenges that may happen in your outsourcing

project

 
Enterprise and Startup

case studies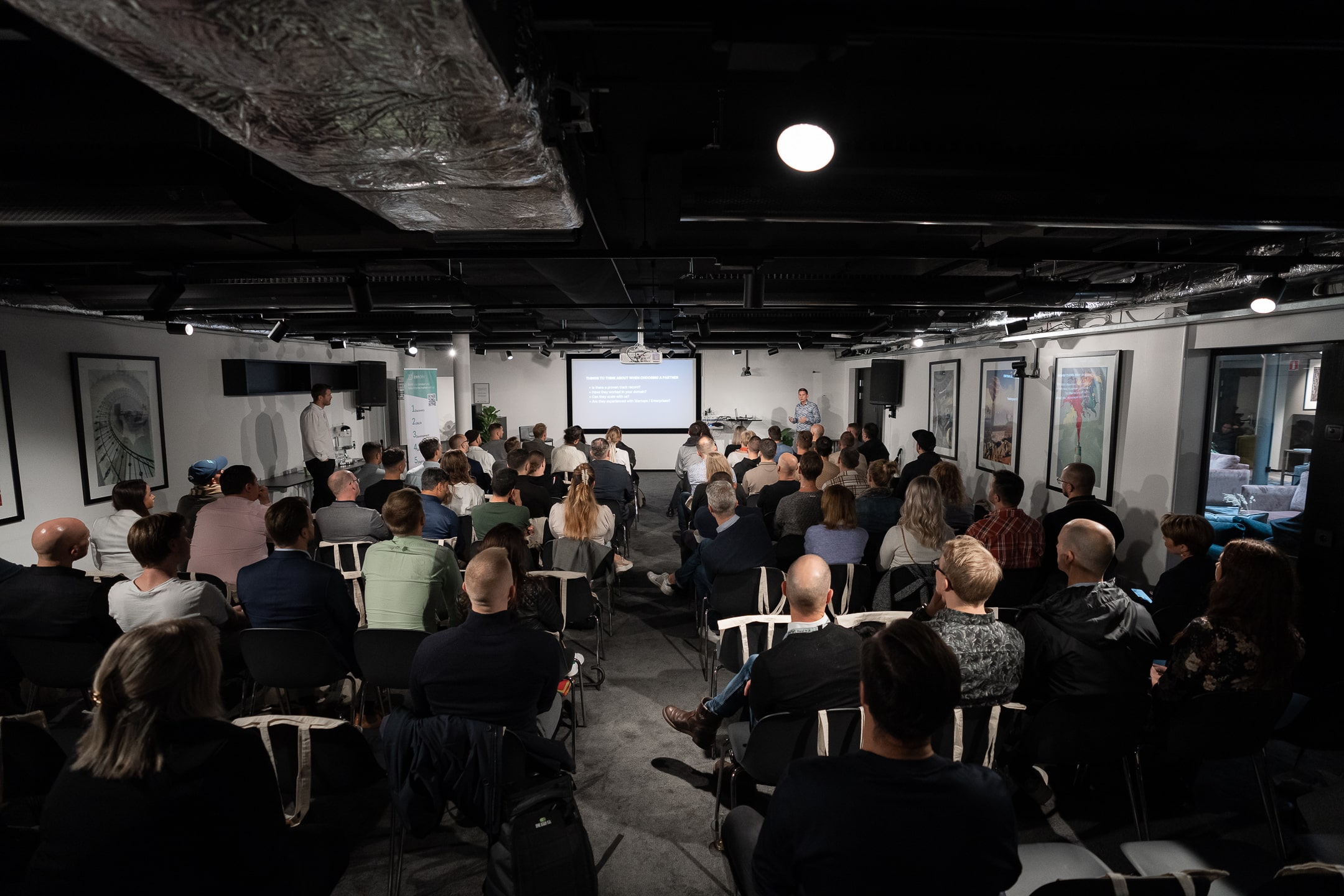 Top 5 insights from Nearshoring event 
1. How do you achieve a feeling of control?
In his student days, Nikola was a party animal and had this idea about an informative website about all happenings in Gothenburg. There was a need that implicates a potential for a high-ranking page. Nikola took a student loan, spent 50 days writing extensive project documentation, and clicked sent. Documentation and money were now in the hands of a Pakistani company. 
What could possibly go wrong? Turned out - everything. 
He was now without money and with no usable website. And we can definitely understand that letting go and outsourcing your tasks can be stressful. But it doesn't have to be. 
When starting a ZenDev, we questioned ourselves: How can we promise a feeling of control to our clients and partners? 
And the answer is - with PRESENCE. 
Nikola stayed in Sweden and collaborated with clients, and Senad moved to Bosnia and Herzegovina to build a team. At that moment, Senad was a Senior developer and could verify that quality expectations were met.
2. What is a good Cost-to-Quality Ratio? 
One of the primary reasons businesses turn to nearshore software development is the potential for lower costs without compromising the quality of work. 
We combine the cost advantages of outsourcing and the accessibility and proximity of nearby countries. This further allows businesses to access top talent at competitive rates while minimizing language and time zone barriers. 
For instance, in Bosnia and Herzegovina, there are no major companies like Klarna or Spotify that hire top experts, resulting in a narrower selection for your projects. This means companies can leverage the expertise of highly qualified individuals who may not be available or affordable in their region. Our experts have created top-notch digital products that are used worldwide. 
Another example, Nikola was paying $8/hour for development services in Pakistan. Yes, that is cheap, but delivery was poor; he couldn't use the application, and when you look from this perspective, this outsourcing practice was expensive. 
If you plan to outsource developers (team augmentation), it is important to note that access to top talent through nearshoring can significantly enhance a company's capacity to execute complex projects and innovation. In the final insight, we will walk you through a step-by-step process to help you choose your nearshoring/outsourcing company.
3. How do we overcome cultural and legal barriers?
By being present both in Sweden and Bosnia and Herzegovina and understanding the business culture, we are fostering effective collaboration between teams from different regions. This enables the recognition of cultural nuances, work ethics, and business practices, which influence decision-making and project dynamics.
 Ultimately, a strong cultural understanding promotes trust and synergy, enhancing the success of the nearshoring experience. 
The best advice we can give you for better understanding is to visit each other often! 
In-person gatherings and laughs at workshops or while trying different food ( we must mention ćevapi here ;)) will positively affect your online communication. Slack threads and emails will be more personalized, and you will better understand your colleagues.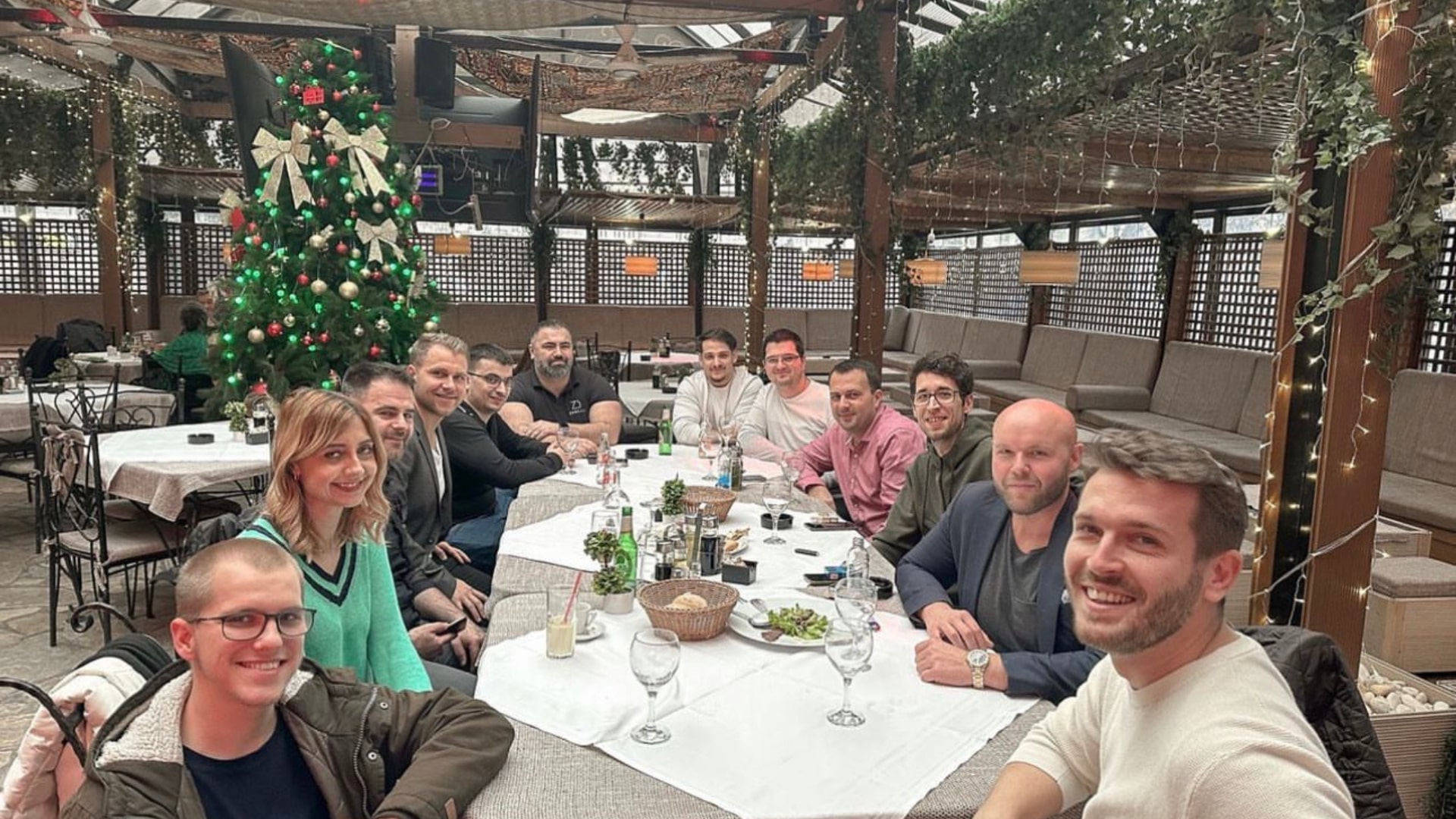 Overcoming Language Barriers
Language barriers can be a significant obstacle when offshoring. However, with a nearshoring partner, businesses can often find teams fluent in the language of their choice, ensuring clear communication throughout the project's duration. This eliminates misunderstandings and fosters productive collaboration. Some jokes can't be translated, and it is important to be fluent in your partner's language. At ZenDev, we have Swedish and English-speaking staff. 
Risk Management and IP Rights Transfer
Nearshore outsourcing benefits also extend to risk management and intellectual property (IP) rights transfer. Unlike offshoring, where legal and IP issues can be arduous work to navigate, nearshoring companies often have a robust understanding of international regulations. They can facilitate a seamless IP rights transfer process, mitigating such risks.
4. What is the best setup for the Nearshoring team? 
Nearshore IT providers can offer dedicated teams that work closely with your business, understanding the specific aspects of your operation. This proximity allows for a more agile and flexible approach to project development. 
Some team roles are UI/UX designers, Software developers, DevOps, Product Owners, and Project Managers, and depending on your needs, we will create a perfect augmentation team that will change over time as your business grows. 
No matter how the team setup is, the one thing to always have in mind is: 
Your crew and our crew are always one team. 
5. The Selection Process for Choosing Your Nearshoring Partner 
How do you choose the right company? Selecting the right partner is the crucial step, so if you are a business owner or a decision-maker, take your time and carefully consider the following questions  when exploring potential partners: 
Is there a proven track record? 

- Ask for case studies, preferred technologies, and concrete results achieved in previous cases 

Have they worked in our domain? 

- If you are, for example, in the proptech industry, it will be a huge benefit for you that your partner has understanding and previous experience in that specific industry. You will save hours and hours of explaining context and principles. 

Can they scale with us? 

- Depending on in which phase your business is, your needs will change. In case you are a team of 3 people, it is more natural to work with 10-20 people companies. On the other hand, if you are a huge organization, maybe collaborating with similar companies is a better option. 

Are they experienced with Startups / Enterprises? 

- Because dynamics and ways of working are totally different, it can cause frustration on both sides. Ensure your partner has the right experience and people for your company. 
This event was an excellent opportunity for networking and sharing experiences. We can't write enough thank you for the energy, engagement, and your stories. 
Whether you have insights to share, questions to ask, or simply want to engage in discussions on this topic, don't hesitate to reach out. We're eager to have a conversation with you!
P.S. Thanks to the positive response and success of the live event we organized, we plan to host a webinar on this subject on November 2nd. Join us online via this link.